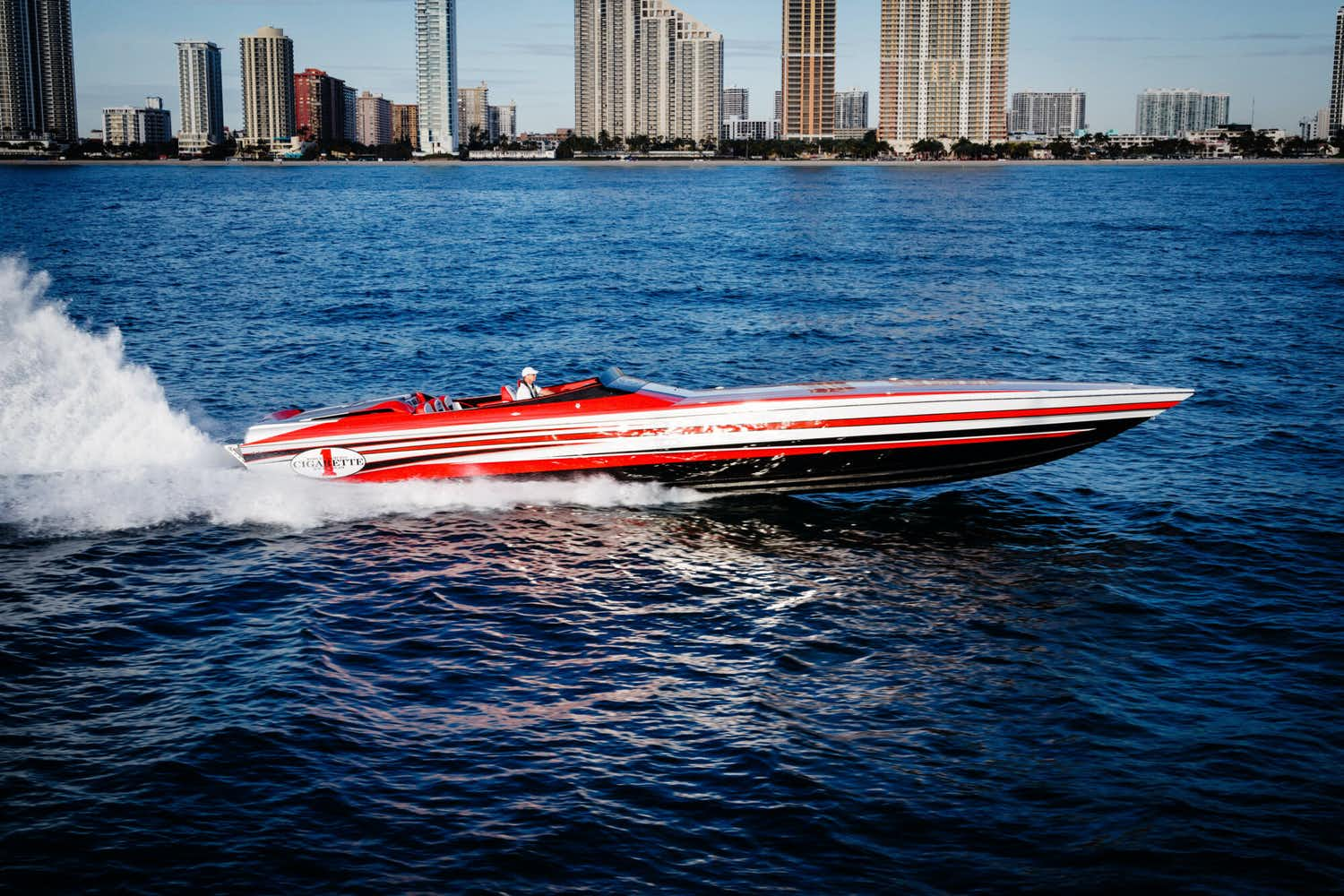 Cigarette 50 Marauder SS is a motor boat with competitive performance built in series even if each boat is made unique during the construction because the owner has infinite possibilities to customize his boat.  
For years it has been the top model in the high performance range of the American shipyard Cigarette Racing, leader in the construction of super fast quality boats .
A shipyard known and appreciated for a niche production, distinguished not only by the exuberant performance of its models, but also for the high quality of its monohulls which it uses for the production of boats that have always been aesthetically more beautiful than the competitive catamarans and Cigarette 50 Marauder SS in addition to being charming, easy to handle and easy to drive has nothing to envy as performance to catamarans is truly something exceptional.
Although we must say that lately with the development of modern construction technologies and new materials such as carbon fiber and composites it has been possible to create increasingly compact catamarans that in addition to being light and resistant today are aesthetically much more beautiful.