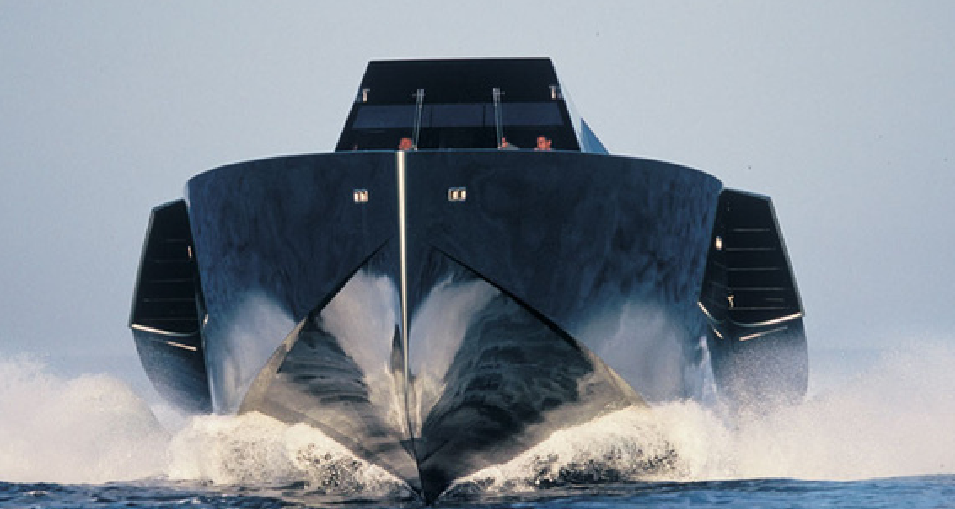 Wally Power 118 the evergreen yacht

The Wally Power 118 yacht built in 2002 still represents a valuable reference for the design of new generation yacht.

In particular, the hull hull of this boat with its rapid V-shaped angle made it possible to build a yacht where the speed seamlessly integrates with stability.

This was obviously the result of a long research program with several tests.

The development of this yacht lasted four years but in the end all the objectives have been achieved.
Wally Power 118 is a luxury superyacht that uses high-performance technology and advanced materials in a striking and unique design-confident elegance and refinement without ever falling into the excesses.
The lower part of the hull is solid fiberglass.

The upper parts, starting from the water line, are in hybrid / carbon composite glass fiber.
The purpose of this project was to create a yacht very fast and stable, with all conditions of the sea, for short cruises even one day.

With three turbines installed on board that generate a total power of 16.800 HP maximum speed of the boat advancement touches 60 knots.
The Wally Power 118 yacht was built by the Italian shipyard Rodriquez Intermarine with internal and external project of the study of Lazzarini Pickering and Wally, and the furniture has been treated by a Worldwide Woodcraft.
The interior may seem content actually inside there is space for the owner's bedroom, with double bed and bathroom with double shower,
two bedrooms with bed and bath for the guests, the crew cabins plus a kitchen entirely finished in aluminum.
Ultimately the boat is able to accommodate six people, including the owner and guests and six crew members and there is space for a small dinghy a boat which goes to the shore in those tourist places where you can not put into port with the yacht.

The painting is dark metallic green color, and changes reflections and color according to the light and landscape.

36 meters long, the version described above three turbines costs about 18 million euros, is also a version, cheapest dual diesel engine, which costs about 12 million €.