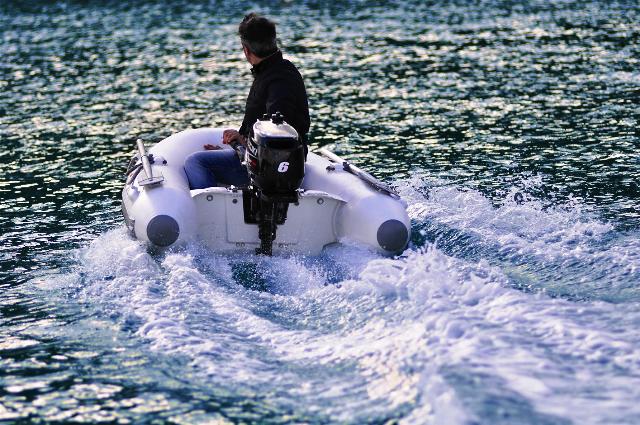 The range of Suzukino "The Tender bag"

It is common to say that nautical or better sailing is just stuff from the rich, but I say it depends on which means to navigate.

In fact, even with a small boat contained in a shoulder bag along with a light but reliable, low-power, all-portable power-driven car through a luggage rack, a car can decide to go on vacation and at the same time make 'Unforgettable sea excursions and beaches on pristine beaches and explore small coves and sea caves accessible only with small boats.

Meanwhile, enjoy a healthy navigation in close contact with the water and the open air. The best thing is that all this can be done with very limited costs because it eliminates transport and storage maintenance costs and space Boat that you have with a medium-sized boat.
The full range of inflatable boats (also called tender) Suzukino of Italian production has intercepted this need by constructing a series of boats that are all distinguished for lightness, transportability and maneuverability.

Carefully crafted, this range of boats includes measures ranging from 72,83 in(inch)  to 151,57 in (inch) in length, where the smaller 72,83 in, 78,74 in  and 94,49 in can be transported through a shoulder bag of dimensions 11,42×19,68×37,40 in with a weight ranging from 35,27 and 41,89 pounds easily inflatable with a pedal inflator.
But the peculiarity of these tenders or inflatables is that they use their ultimate generation Suzuki engine propulsion technologically avant-garde for quality, reliability, lightness and especially low fuel consumption and pollution.

In addition, all engines belong to the category of portables that can also be sealed in a bag as they are easily transportable.

These inflatables or tenders are ideal for holiday excursions even for those who love fishing or supporting larger boats such as yachts and more.

On the smaller tender less than 94.49 in , Suzuki engines are usually installed, ranging from 4 to 6 hp, which are easily piloted directly through the outboard bar, while for larger tenders there are installed motors up to 40 hp Driven by the control console.
All models of the range are made using a high-tenacity polyester fabric called 1100 dtex coated with plastomer, and for all the tenders there are available the classic three types of bottom of the boats: padded, inflatable or fiberglass.
One of the big problems of small boats or tender is the trim since they have the aft engine with no load ahead the bow tends to get up.

If the wind is slightly up and the conditions of the sea tend to become, the harder to increase the difficulty of driving them, provided that in sea conditions it is better to stay on the ground, Suzukino has the flap which allows it to adjust The trim to lift the stern and lower the bow slightly.

Also, if you accidentally find yourself in a sea condition where the wind suddenly rises, always remember to lower your bow through an ever-present weight.
One of the worst dangers of these small inflatables is just the wind in the bow but we are considering extreme situations, where the wind exceeds 25 knots where you never have to navigate with these weather conditions.