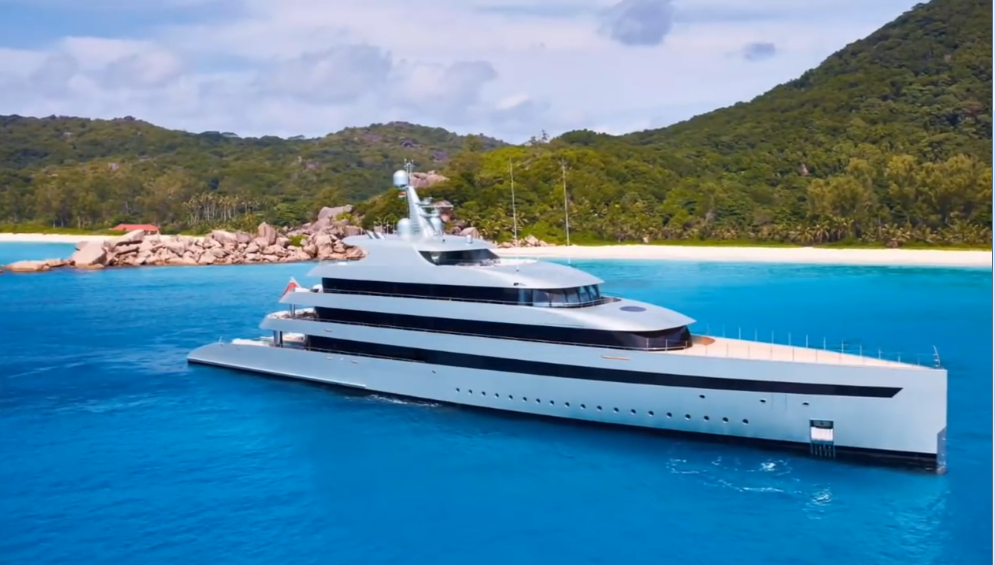 SAVANNAH YACHT THE SUPER PRIZE 2016

The Savannah yacht was built by the Dutch shipyard Feadship in Aalsmeer, while the project is a collaboration between De Voogt Naval Architects and CG Design.

Completed in 2015, currently it represents one of the most exclusive yachts that ply the sea for performance and elegance.
The main feature of this yacht is that through the power of a single clean diesel engine that uses an eco-friendly mix, the ultimate fuel that allows you to save money and pollute less, you can generate both the required electrical energy that the propulsive thrust for the boat at low pollution and with a total saving of 30% fuel.
All this is done without neglecting the fact the performance yachts sailing with a cruising speed of 14 knots and a top speed of 17 knots.

A truly innovative system that combines in a single diesel engine, three generators, batteries, and an advanced propulsion system of Azimuth propellers.
Savannah has a total length of 83,5metri and maximum width of 12,5 meters.

The gross tonnage of 2.250 tons, while the draft is 3,95 meters.

The material of the hull is made of steel, while the superstructure is made of aluminum.
Savannah can accommodate 12 guests in 6 bedrooms, including a master suite, 1 VIP cabin and four double cabins and can accommodate up to 24 crew members.

The interiors are elegant and comfortable with dark rosewood floors.
Savannah also has an underwater room, where guests can watch and explore the beautiful underwater world in complete tranquility.

No less elegant outdoor spaces cleverly divided four bridges in the forms with the maximum fine furnished all comfort to create stylish, comfortable environments.
The Savannah yacht through the combination of performance and luxury in 2016 managed to win many awards in the field of prestige.

At ShowBoats Design Awards 2016, Savannah has won no less than three major awards: for Exterior Design & Styling, Interior Design and Layout & Design Holistic.

The Savannah yacht became Motor Yacht of the Year during the 2016 World Superyacht Awards, having already won its category for motoryacht shift from 1,300GT to 2,999GT.
In these events, they bring together leading companies in the construction of yachts to recognize the best yachts launched during the course of the year on the market.

These awards recognize the ingenuity and innovation of the projects of the most beautiful in the world of luxury yachts.
SAVANNAH YACHT THE SUPER PRIZE 2016

SAVANNAH YACHT