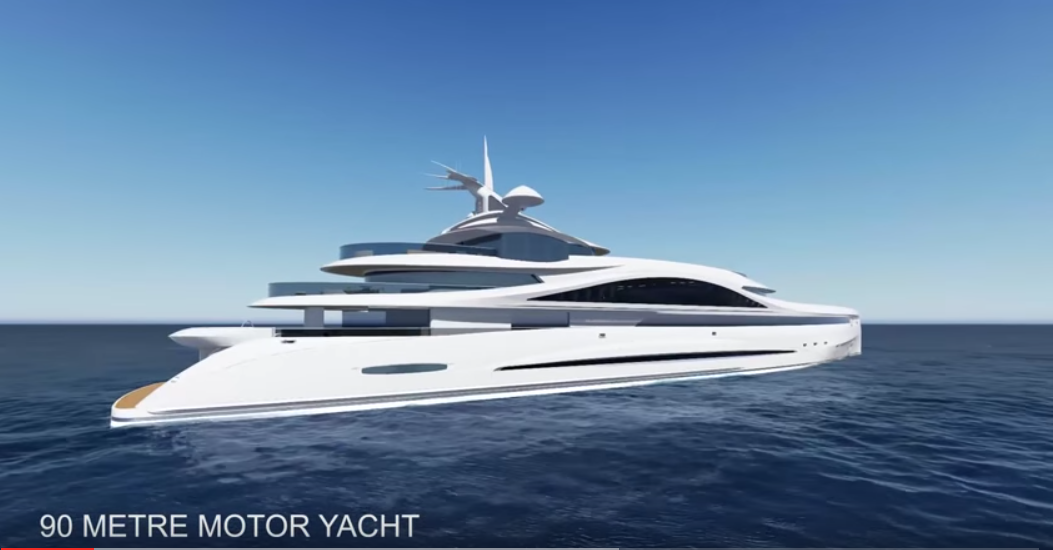 Sundance Yacht boat flooded with light

Sundance Yacht yacht is part of high demand from the market with sizes of less than 100 meters. In fact, its length is 89.9 meters, is a collaboration of two English teams of designers and engineered by Fincantieri Yachts.

It is Gresham Yacht Design and interior designer Seymour Diamond, the latter known for the design of the interior and not only of Yacht.

The features of this project are in line with the latest trends of designs that make the most of the sunlight, to illuminate the whole yacht.

In fact, besides to make extensive use of glass surfaces, almost the whole of the boat Sun floor is made through windows strengthened so that the interior can obtain light both from the side walls that from the roof.

The design of this yacht apart from all the main boat salon that is made with glazed side surfaces and the roof as a skylight, this area is perfectly connected to the sunbathing area, where we find an area of 240 square meters where a large part of the floor it is the skylight of the hall made from reinforced glass.
Here we find a 10-meter pool and a dining room with a table for 12 people and a rooftop gymnasium and hot tub first.

Much of this air open is enclosed by sliding glass panels so as to make the distinction between internal and external part boat deliberately very hazy.
The luxury yachts are also one of the hospital board, cellar and a private cinema with seating for 10 people.
At the heart of Sundance is more relaxing beach club, 155 square meters which includes another hot tub, a sauna, a massage room and a turkish bath.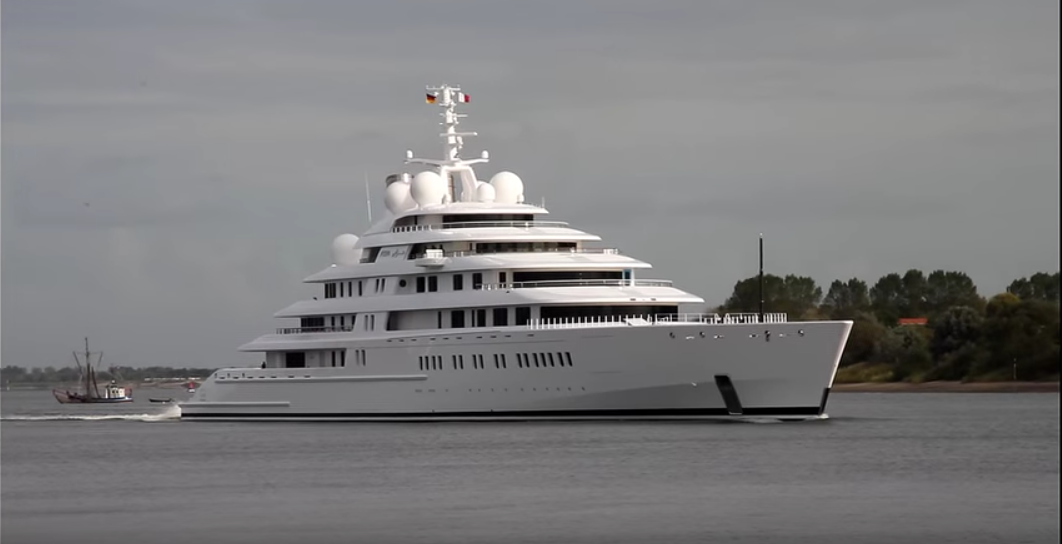 At the stern there is another spa tub, a cabin with private balcony, two suites for VIPs and four cabins for guests.
Then there are the accommodations for the crew on board for a maximum capacity of 14 guests and 30 members of crew and cabin crew.
Obviously not miss the garage that can accommodate two limousines of 10 m, 4 water motions and a 7.5m dinghy, while the bow has a picnic area for the takeoff and landing of only helicopters .La propulsion of this superyacht is via a pair of 3,915hp MTU diesel engines for a top speed of about 18.5 knots.
Sundance Yacht was presented in Monaco 1 September 2016.

In this regard, in an interview with the British designer Steve Gresham Gresham Yacht Design on certain questions regarding the collaboration between Grisham Yacht Design, Fincantieri and Seymour Diamond and the project has issued the following statement:
I personally had a relationship with Fincantieri for 10 years and Sundance is designed specifically for them – Gresham Yacht Design often collaborates with Seymour Diamond for interior design and work together by our Mayfair office in central London.
The intention was to design a beautiful yacht with a strong connection between inside and outside.

We have achieved this thanks to the natural light and large windows characteristics for large outdoor areas that are perfect for enjoying the best of the outdoors.