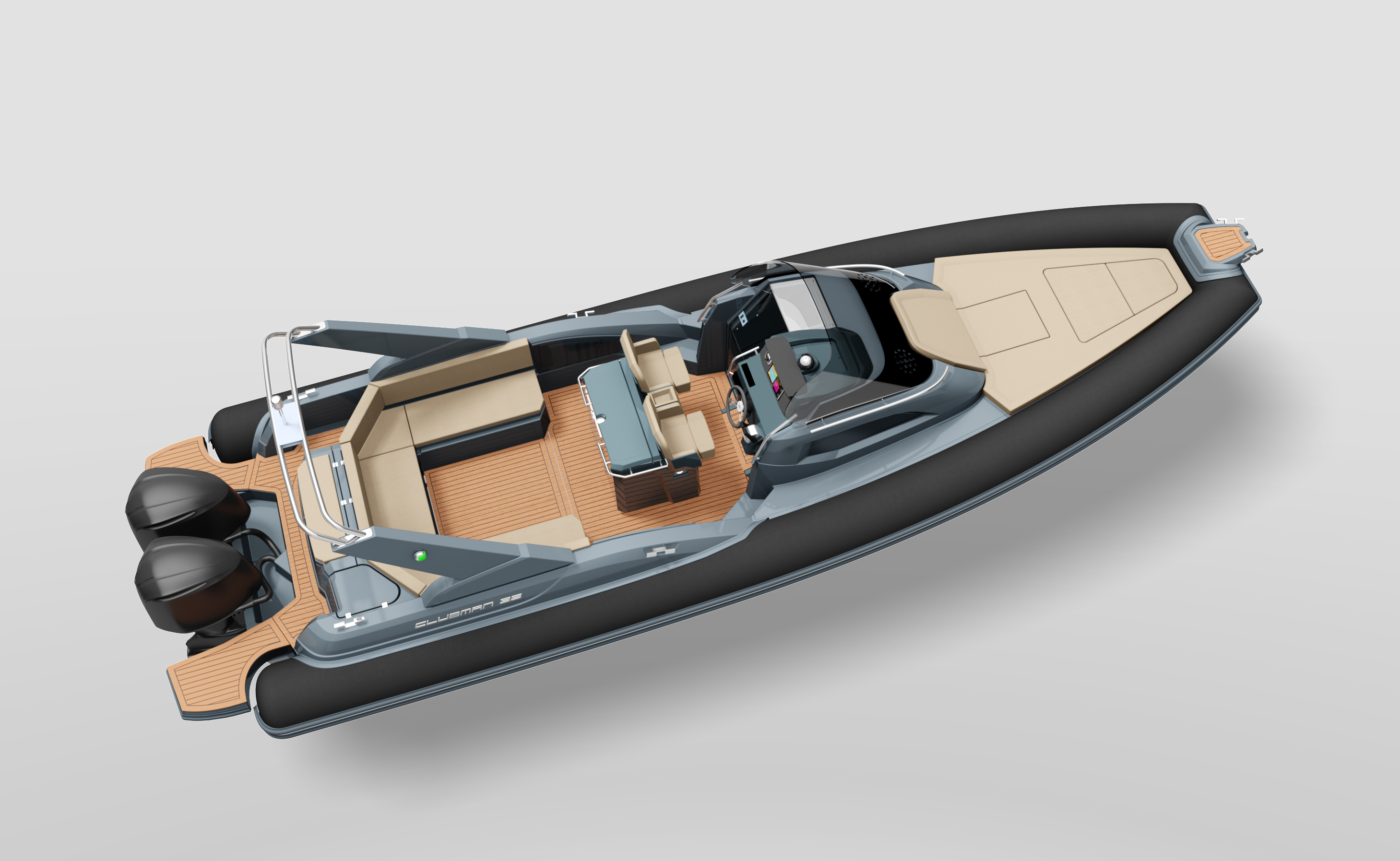 BOATS JOKER CLUBMAN 35 THE MEGA TENDER 800 hp

The Joker Boats is one of the largest companies in the world in the construction of tender.

Its activity lasts for 45 years because it always fails, to realize the advanced models using more technology and more advanced construction methods possible.

In the last event of the French Yachting Festival 2016 Cannes The Joker Boats put on the market its latest creation Boats Joker Clubman 35, a mega fast, sport boat, elegant, easy to handle and robust on the size 10,95 meters long and 3, 60 meters wide, but above all safe thanks to the enormous buoyancy guaranteed by a deep hull that can be adapted to all sea conditions.
To build the entire hull and superstructure is a large part of the technique was used in vacuum infusion of resin.
This technique allows to substantially enhance the mechanical quality of the hulls, because it increases the strength, lightness and flexibility.

This made it possible to approve this boat with two 400 hp outboard engines, but it is already planned, as is the company's tradition, the board, always with a maximum power of 800 hp.
The size of the boat allows you to use it both for the near and long trips for a day at the beach or for long holidays with overnight aboard.
In fact, under the helm station is a cabin with a bed for two, with separate bathroom, with windows overlooking the water on both sides of the cabin ensuring good brightness.

At the bow there a padding sunbathing area and through convenient handrails we can easily reach the steering console.
His book also allows you to have a fully equipped outdoor kitchen while the stern develops the living area with a comfortable sofa with a space in the center which if necessary can be filled with a useful teak table electrically operated or with an extra pillow so that the whole becomes a comfortable living sun.
Part of the back of the sofa opens and leads us into a wealthy area for bathroom with swim platforms that facilitate access to water with locker underneath and cockpit shower.

BOATS JOKER CLUBMAN 35