The World is not Enough Fastest Yachts in the World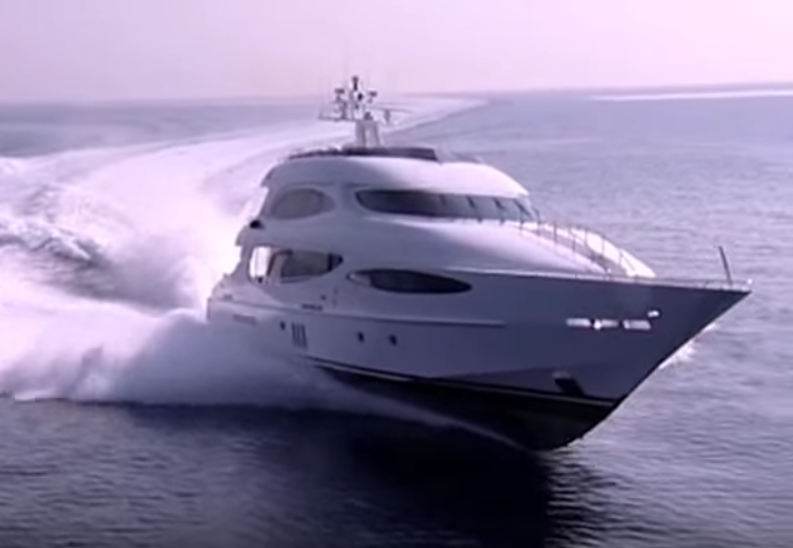 The yacht Millennium 140, later renamed The World is not Enough (for the passion they have for the owners of the James Bond movies where the world does not just refers to the title of the 19 films of the famous British agent 007 series filmed in 1999) it is still a luxury yacht fastest in the world thanks to 4 powerful engines combined with one another, can reach a speed of 70 knots.

The two 18VP185 Paxman Diesel engines 5300 hp each and two turbine jet engines Lycoming TF40 4700 HP each able to generate a total power of 20.000 HP
 

Engineered by Millenium Superyach in 2004 on naval architect project Mulder Design with luxurious interiors designed by Evan K Marshall, The World is not Enough greatly stems from the desire of the two owners John Staluppi and John Rosatti that even then they wanted to build a yacht that beat all records in terms of performance without neglecting comfort and luxury.
In particular John Staluppi obsessed with speed, he wanted the yacht under construction was absolutely the fastest in the world.
To make this the fastest yacht in the world certainly it has helped the hull shape created by modifications of previous designs Mulder, an expert in the early 80s in the design of fast patrol boats.
This experience was ultimately crucial to build a ship, where weight, speed and stability are fundamental elements.
In particular, the hull hull was built in the shape of V in order to cut the water like a knife, even in difficult conditions, always ensuring the necessary stability with minimum noise levels and the absence of vibrazioni.World is not Enough seats up to 10 guests in 5 luxurious cabins to the main owner, equipped with two bathrooms, and a jacuzzi tub.

Also on the boat certainly does not lack luxury and comfort and entertainment as jet skiing, diving center, surfing etc.

.
Main technical features
| | |
| --- | --- |
| Overall length: 42,40 m; | Beam: 8,25 |
| Draft: 1,88 | Shipyard: Millennium Superyacht |
| Year built: 2004 | Naval architect: Mulder Design |
| Interior Designer: Evan K Marshall | Construction material: Aluminum |
| Guests: 10 | Crew: 6 |
| Engine: 20000 HP | Cruising speed: 45 |
| Maximum speed: 70 knots | Fuel tank: 56781 l |