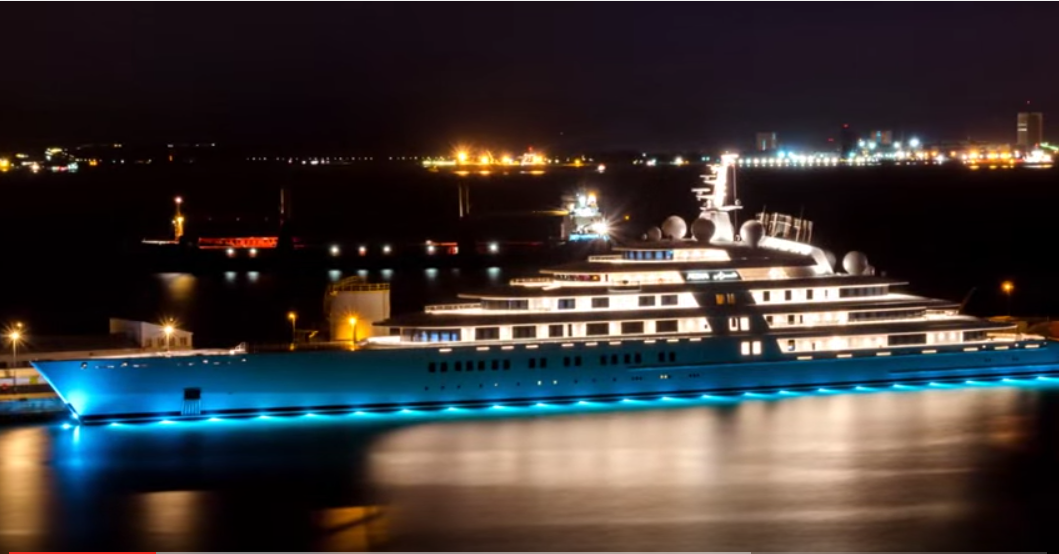 AZZAM THE YACHT OF RECORD

Azzam cost 500 million euro, 180 meters long, 21 meters wide, is able to reach, thanks to two gas turbines and two diesel engines developing a power of 94.000 cv, a maximum speed of 31,5 knots, currently holds all the records for this category of yachts the longest, the most expensive and the fastest in the world.

Launched in April of 2013, it exceeded the record as the world's longest yacht that belonged to the Russian tycoon Roman Abramovich Eclipse, became famous for being the owner of the Chelsea team in English football, which measures 163,5 meters.
Obviously the owner Prince and political UAE Khalifa bin Zayed Al Nahyan is one of the richest men in the world with successful investments in many fields including clearly also in oil.
Now owns a boat in line with its assets.
The overall project is a collaboration of a trusted person of Prince Engineer Mubarak Saad all'Ahbabi and 3 specialized teams in the industry, the Milan office Nauta Design (Exterior Design) for external Frenchman Christophe Leoni (Interior Design) for interior and British Burgess (technical project) for the technical design.
The realization was followed in three years by the German shipyard Lürssen Yachts in Bremen.
Now let us discuss some features of this large floating masterpiece with a gross tonnage of 18.000 tons and with a fuel tank 1 million liters.
The yacht has a main hall with a length of 29 meters and a width of 18 meters completely clear and free of pillars, with a luxurious style Empire early twentieth century.
It also comes with a missile defense system and two heliports in addition to a small submarine, a movie, two swimming pools a restaurant and a nightclub all without neglecting the of yacht  lines that are very elegant in form for the entire length of 'boat.
AZZAM THE YACHT OF RECORD