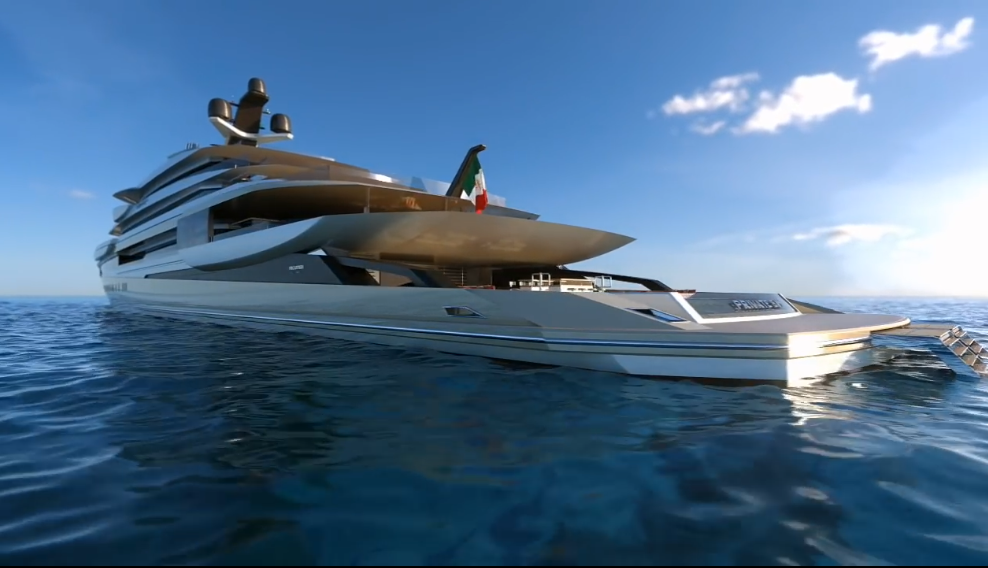 Yacht Private Bay and the wonders of the sea

 Your private bay, to enjoy all the wonders of the sea, this is the concept at a glance Private Bay Yacht shoreland 123 meters designed by Horacio Draft for Fincantieri Yachts.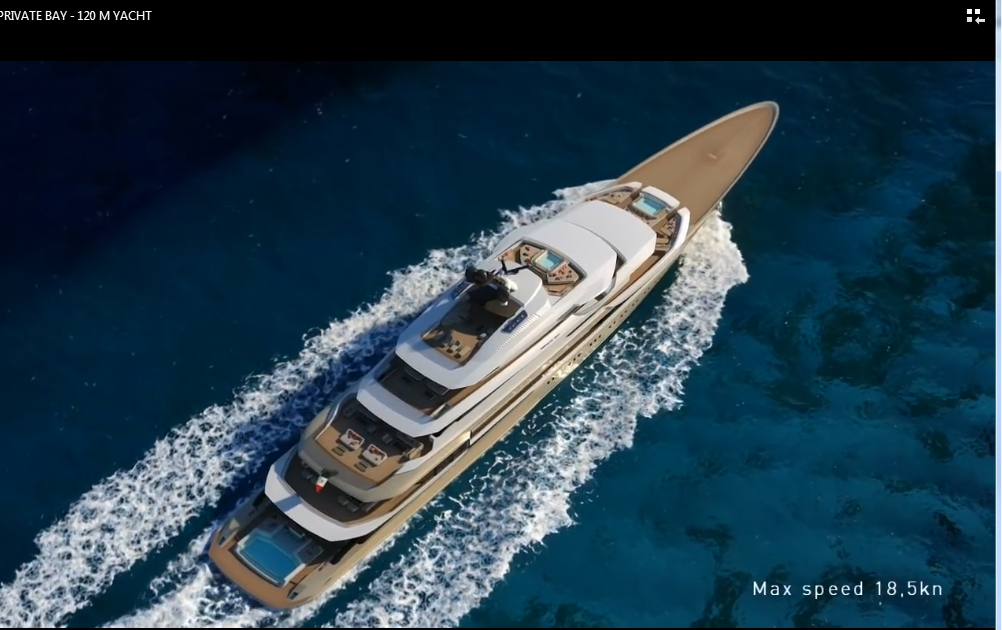 During the presentation of the project at the Fort Lauderdale Boat Show, the designer Horacio Bozzo described private Bay as a new vision of a mega yacht, designed for those who want to live near the sea to allow an authentic experience.

Bozzo explained: "The exterior design is characterized by surfaces that intersect creating reflections of light with terraces and balconies overlooking the sea.

The charm of the bow adds class and the leaning tree gives a sporty accent to a yacht with contemporary elegance.

"
Private Bay looks like a yacht with large outdoor spaces made to create a strong connection between the boat and the sea and live outdoors with prejudice cleverly divided areas to create many spaces reserved.
A first relaxation area with a lovely sun terrace and pool, are on the fore deck, while aft develops the beach club pool, a large 160 square meters of relaxation area all enclosed by sliding side windows which includes a sitting area, a bar, a movie and a large pool with its sunbathing area and a foldable platform to allow easy access to the sea.
  On the inside, it can accommodate 18 guests including the owner and a crew of 31 units. The project has six decks and a width of 17,7 meters and 4,25 meters draft. The master suite is located on the main deck, which also includes a private office and un'attrezzato outdoor space. Propulsion is through a pair of diesel engines for a maximum speed of 18,5 knots and maximum cruising range of 5.500 nautical miles at 13 knots.
Obviously not miss the side-loading garage that allows you to bring a RIB (rigid hull inflatable boat) of eight meters with a tender of ten meters, a limousine of 11 meters and four jet skis.
The bow has a picnic area for the takeoff and landing of helicopters.
Yacht Private Bay and the wonders of the sea