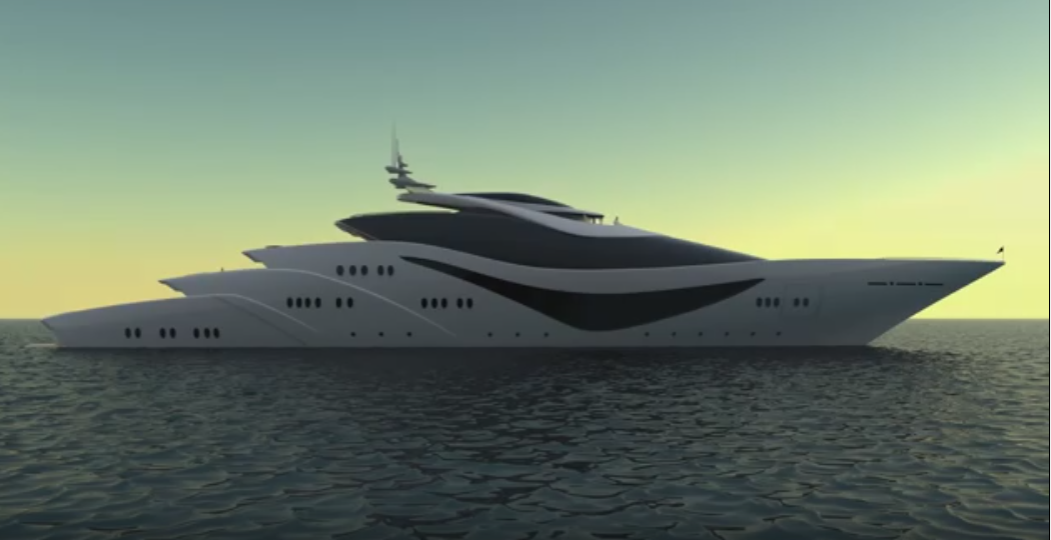 CHOPI -CHOPI              THE  ELEGANT
KING OF THE SEAS    THE FUTURISTIC
ZAHRAA                           THE REFINED
ADASTRA                         L 'HYPER


HYBRID

                          

THE ECOLOGICAL  



CHOPI  -CHOPI THE ELEGANT




Yacht Chopi -Chopi 80 meters of elegance cost a million euro per meter boat named 2013 was built without exaggeration footprint of good taste in the style of Italian quality that made the yachts made Italy the world's most famous.

Built by the Ferretti Group, the boat features five bridges surrounded by voluminous interior made of wood and marble that make the rooms comfortable and cozy.

It can accommodate up to thirty-one units manned with twelve guests.

And 'it powered by two Caterpillar engines and a top speed of sixteen knots.
KING OF THE SEAS THE FUTURISTIC


The Yacht is huge extra luxury with 3,500 square meters of indoor space with eight bridges and 60 meters high with 36 seats beds.

It comes with an aerodynamic shape with a futuristic design.

The designer Igor Lobanov was inspired by imagining it as a floatable Hotel.

Sovereign of the Seas has a top speed of 18 knots.

Zahraa THE REFINED




The Zahraa 30 meters of elegance made in Italy designed and built by Admiral Tecnomar.

Is spread across a main lounge, bar area, kitchen, steering, owner's suite, VIP cabins and two double cabins with a reception of 8 guests.

While the bow is the accommodation of the crew up to six units.

The Yacht is powered by two diesel engines from 1800 horses with a cruising speed of 20 knots with a maximum tip speed of up to 26 knots.

ADASTRA L 'hyper


The super hyper yacht Adastra can be controlled remotely by an IPAD far as 50 meters.

Designed by designer John Shuttleworth is 42.5 meters long and 16 meters wide weighs only 52 tons and cost $ 15 million.

The technologically advanced vessel was commissioned by the Hong Kong billionaire Anto Marden.

The hull of Adastra was built of carbon fiber and the lightness of the structure reduces fuel consumption.
Every hour burns only 90 liters of fuel with a speed of 13 knots increasing to 120 if traveling at 17 knots.

Obviously the boat is built from ultra-luxury accommodation and is powered by a Caterpillar C18 engine and can reach a top speed of 22.5 knots

The ECO HYBRID


The Columbus 40S Hybrid made by yards Palumbo Group is 40 meters long yacht is a fabulous, luxurious and at the same time environmentally friendly.

Designed to reduce the environmental impact is powered hybrid engines.
When navigating up to a maximum of 7.5 knots the two heat engines are switched off and the speed is maintained only by the two electric motors.

in this way the consumption of fuel are minimized with appreciable effects also on maintenance costs.

The interior is exceptional in mainly light colors.