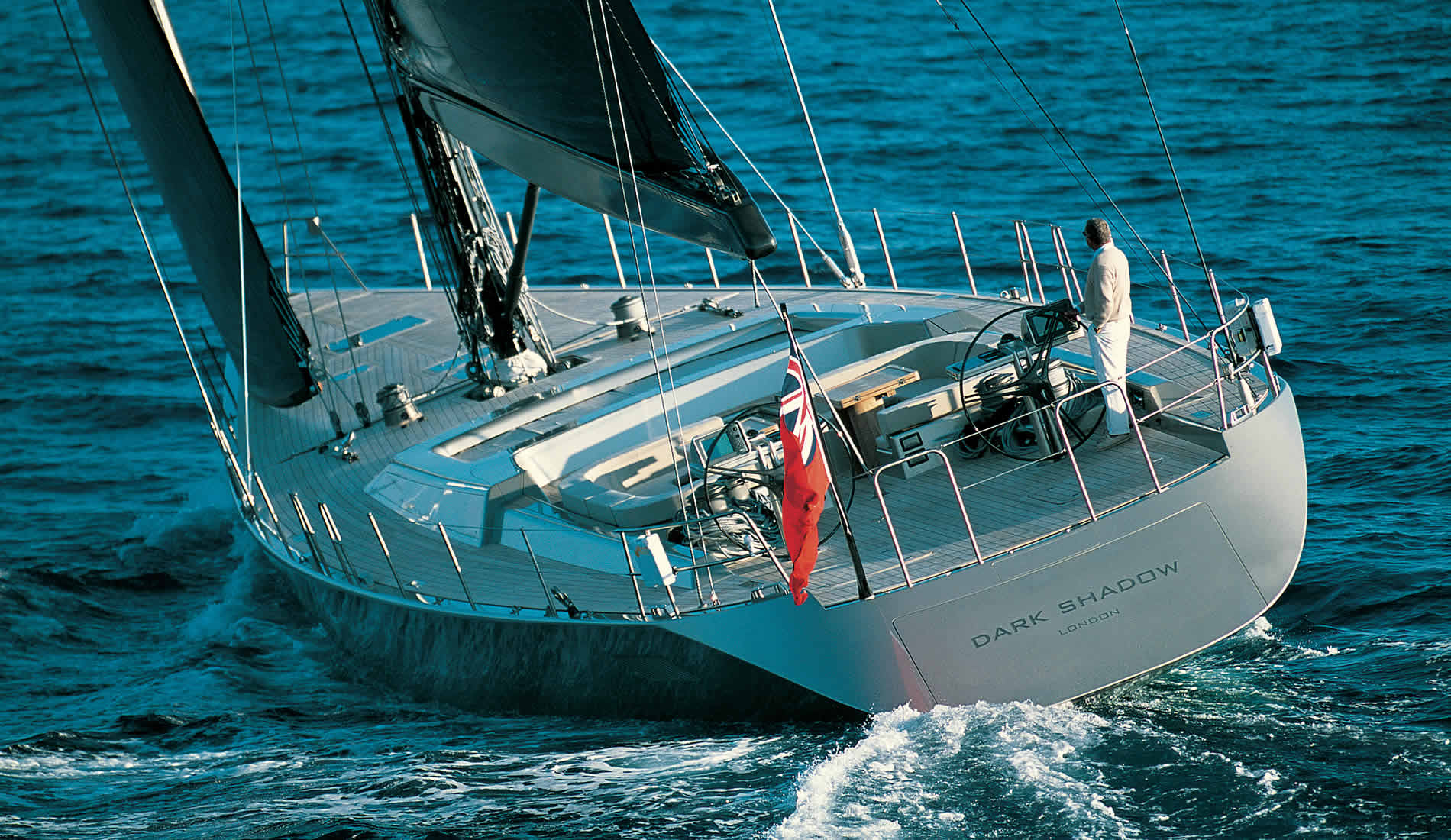 Dark Shadow the yachts in the yachting world icon

Dark Shadow is a sailing yacht of 30,45 meters, built in 2002 by Wally Yachts, however in 2012 has undergone extensive renovation (refit).

This boat is characterized by its black hull, its mast and black for its black sails.

The modern version of a very exciting and fascinating pirate galleon with a minimalist exterior design very sophisticated Argentine architect German Frers.
The interiors arranged by Foster and Partners have modern lines but many exotic and play on the alternation of black and white colors because the material used is mostly carbon.

The result is stunning in the white panels and dark floors contrasting beautifully creating a overall clean, fresh.
The interior can accommodate 6-8 people and four crew members, with 1 cabin and 2 double cabins for guests.

All 3 cabins are spacious and bright with private facilities.
 

The cabin is on the bow with a large double bed, the two guest cabins are on both sides of the central corridor with double loungers and the sleeping area is separate from the crew area, from the navigation and service door to a better door privacy.
The main salon is aft and opens on the raised terrace overlooking the sea.

The exteriors have been designed with a central skylight to provide natural light to the lower central corridor.
What is particularly impressive in the Dark Shadow is the sail plane that can be operated with one hand thanks to a modern technology plant.

The boat equipped with engines can reach a maximum speed of 12 knots and 10 cruising speeds.
The main cockpit and relaxation area where you can sunbathe on the deck are separated from the helm and winches allowing guests to enjoy the pleasure of sailing without being hampered by the crew maneuvers.
Sailing Yacht DARK SHADOW – Wally
 Main features (Wally source)
Type/Year:

Wally/2002 

Refit:

2012 

Beam:

6.71m (22′ )  

L.O.A.:

30.45m (99′ 10″)  

Crew:

5 

Charter Guest:

6 

Max Speed:

 12 knots 

Cabins:

3 

Engines:

350hp  

Cruise Speed:

10 knots 

More Yacht Info: