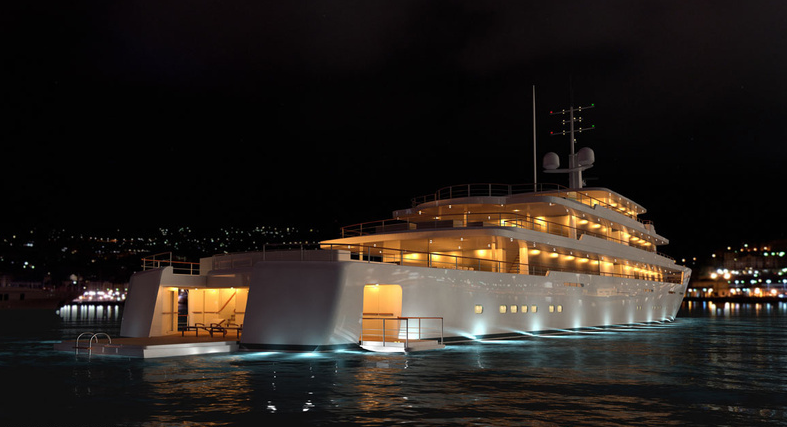 YACHT LIGHT 80 METERS OF LIGHT

The lightness, the wide open spaces, the brightness of the interior atmospheres, clean shapes and volumes supported by the performance in terms of speed is seaworthiness makes the Light really eslusivo at the top of the lower yachts to 100 meters, size high demand from shipowners.

Designed by Marine Yachts and engineered by Fincantieri Yachts, the Light glimpsed around the wealth of experience accumulated over the years by both companies.
The ever attentive Nautica to 'harmonicity forms and transparency of the interior spaces, born as a designer of boats to sail with this project is consecrated as ripe Company to realize also motorized craft, while Fincantieri is one of the most important naval shipbuilding complexes world in the engineering project, for this boat is prepared to meet all requests with delivery times limited and also ready to satisfy some specific variation requested by shipowners.
Light is the NL Nederlands of this Yacht glass surfaces create panoramic interiors with bright design and protected in all climatic conditions that enhance the extraordinary outdoor spaces all with the utmost elegance, where you can enjoy breathtaking views of whether you're in the interior spaces and external.
From the upper deck leads directly to the terrace with a superb pool.

All spaces are used to the maximum to provide maximum comfort and relaxation and enjoy all wonders of the sea.
Technical features:
The Light is 80 m long;

14 m wide;

maximum draft 4 m;

gross tonnage of 2,200 tons;

equipped with 5 bridges;

Owner and Guests 12 + 2;

Suites for Owner and Guests 7;

Captain, Crew and Staff 24;

Engine power Engine 2 × 2465 kW;

Type Propulsion 2xCPP;

Cruising speed (85% of the Maximum Power) 17 kn;

Maximum speed (100% of the Maximum Power) 18.5 kn;

Running time at 12 Kn 6,000 nm;

Running time at 12 Kn 6,000 nm;

Propellers of maneuver 1 × 300 kW;

Type 2 pairs of stabilizers at anchor;

Maximum Tender 7 length.