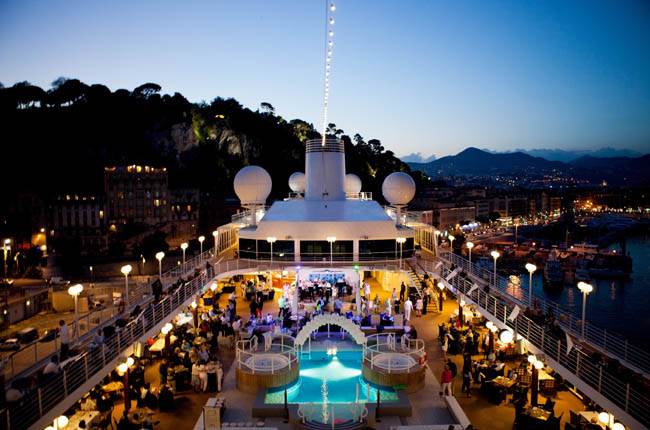 The mega cruise ships the world's largest.
With this article we will review the three ships to cruise the world's largest.


This is obviously only a provisional, until the cruise vacation will be growing the mass, there will be more and more interest in building now and in the years to other ships can accommodate more passengers at a time at competitive prices with a level comfort and service that only ships of this class can guarantee.
Now there are about thirty years that the cruise vacation by a kind of luxury has turned to mass holidays right through the construction of these mega cruise ships.
The third place is held by a set of three ships, all of Royal Caribbean International: a year of construction we have the Freedom of the Seas (2006), the Liberty of the Seas (2007) and 'Independence of the Seas (2008) , all with a tonnage of 154,407 tons.

They have a capacity of about 5000 units between passengers and crew.

The second place, we find the Norwegian Epic, NCL's flagship namely Norway Cruise Line Company, based in Florida.

A board can climb 4,100 passengers, housed in 2,114 rooms, located on a total of 19 bridges that are served by a crew of more than 1,700 members.

His size is equal to 155,873 tons.

At the first place we find the ship Oasis of the Seas, Royal Caribbean launched in 2009, 362 meters long, 47 meters wide and 225 282 tons gross tonnage.

It can accommodate more than 6,000 passengers, 2,165 crew members on board work of 65 different nationalities.

Never like this ship the definition of floating city was apt.

It holds the record of the cabins (2706) of the total, even if "only" 16 bridges.

Actually the length lost the primacy, because of the sister ship Allure of the Seas launched in 2010, that the measure was found to be 50 mm (5 cm) longer than the Oasis of the Seas.
A tear all records will take care of Harmony of the Seas, the third sister ship Oasis of class, which will sail the seas in April 2016, and will be by far the largest ship in the world.

In addition to this record now owned by his sister Allure and Oasis, Harmony, with its 16 bridges innovation and entertainment it will offer its guests, the three multi-storey slides, with bends and twists that will offer a breathtaking downhill at full speed from the bridge higher.
To find an Italian ship must go down to 10th place with the two ships MSC Splendida and MSC Fantasia tied the MSC.
The two "flagships" of the company Italo-Swiss have a tonnage of 139,400 tons, each capable of carrying more than 3,200 passengers on board.

Their length of nearly 330 meters is still considerable, and for this parameter would be among the top 5 passenger ships in the world.