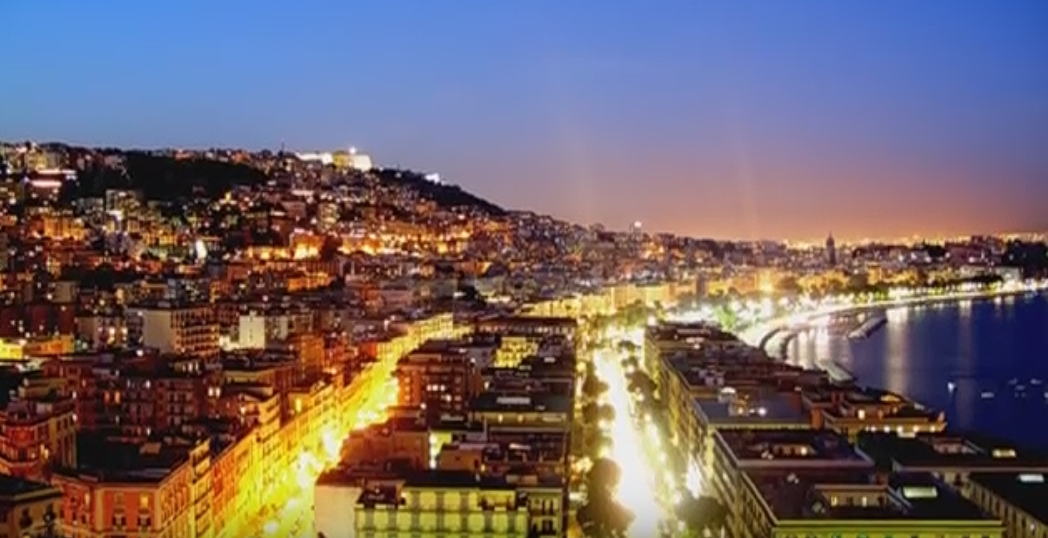 Things to see in Naples are many and the time is always short especially if you allow yourself stunned by the extraordinary has to offer.
The first thing you do enjoy a nice walk if you come from the railway station in Piazza Garibaldi, where the vast majority of visitors arrive in Naples take the line 1 of the Naples metro and get off at Toledo, considered by many the most beautiful station in Europe by here with a short walk you can visit the Galleria Umberto I in the meantime perhaps tasting some puff accompanied by a good coffee, nearby there are bakeries that make only this typical Neapolitan dessert. Continuing you will find yourself in Piazza del Plebiscito and the Royal Palace two symbols of Naples.

From here you can easily get on the boardwalk and visit the oldest fortress Castel dell'Ovo of Naples.

Castel dell'Ovo rises on tufa Megaride.

Go up on the terraces, admission is free, behind you all of Naples, to the east and Mount Vesuvius before you the flaming sunset.
Just below the castle begin the village of Marinari, home of the most prestigious yacht clubs of the city and local copyright for a dinner by candlelight.

If you still have time available to the places not to miss: The cemetery of fountains, recently reopened, it is a particularly strange and terrible fascination, which also tell many legends;
Sansevero Chapel Museum is a jewel international art, rich in masterpieces like the famous Veiled Christ;

Castel Sant 'Elmo to enjoy a panorama mozzafiato.Nel castle you can also visit the Museum of Naples twentieth century (1910-1980) If you like the crib go to Via San Gregorio Armeno, a small street in the old town where you'll find the best of the Neapolitan crib .

Naples city that stunned