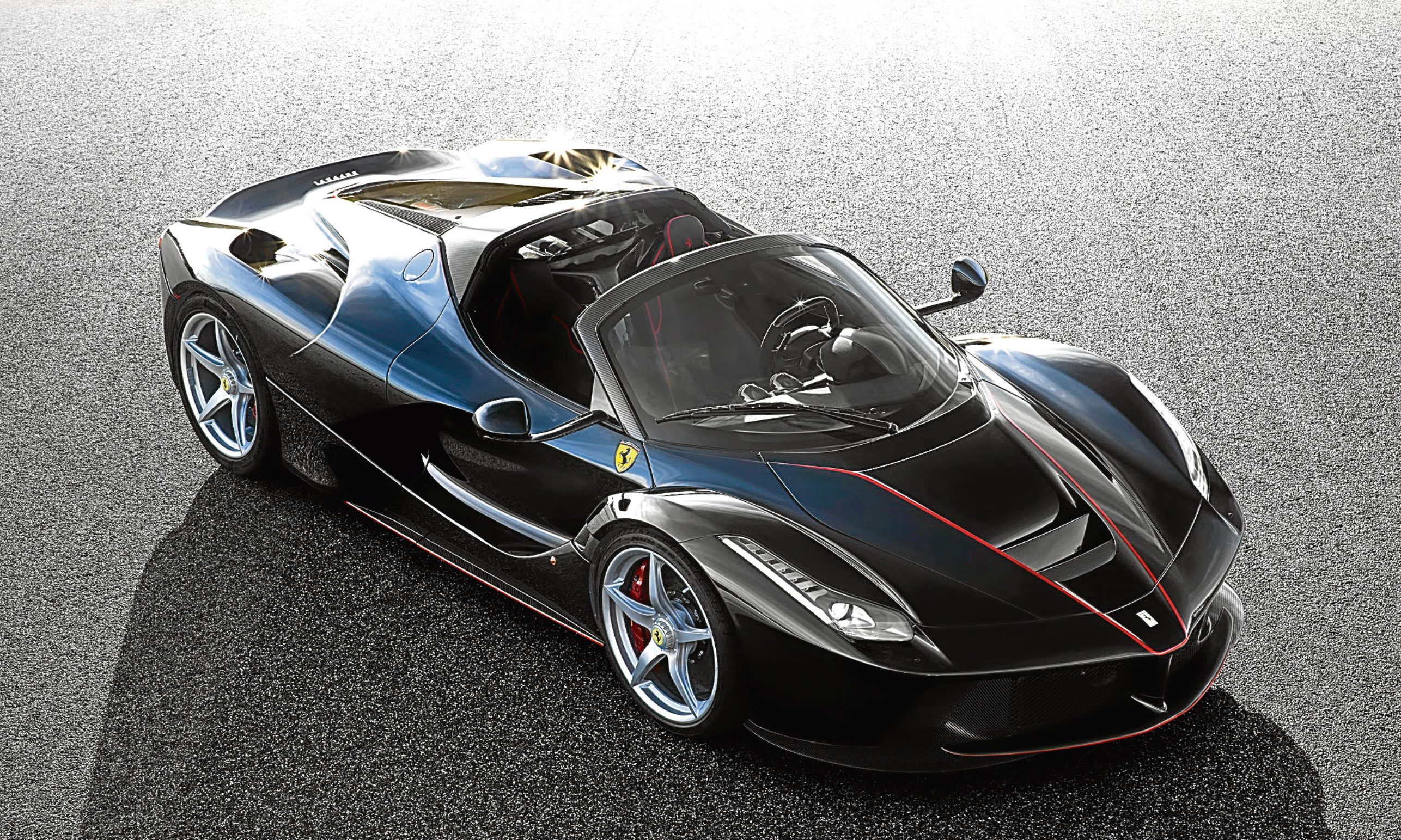 Although the name of this new Ferrari supercar will be unveiled only at the car's official launch scheduled for next October at the Paris Motor Show, the entire production planned for this new version LaFerrari discovery for driving enthusiasts " open air "has already been sold.
Orders have already been sold out by a select clientele consists mainly of collectors. On the occasion of the presentation, in addition to the Ferrari name velero s also the number of copies to be manufactured and the main technical characteristics of the car. Unlike the coupe that was built in 499 units per LaFerrari Open, this should probably be the name , the production will be very limited, voices speak of just 70 examples as they will be the years of the manufacturer from Maranello next year and where this Supercar could be part of the festivities.
This exceptional sports car the first hybrid spider produced by Ferrari has two versions for the roof, the first with hard top in carbon fiber and the second soft top fabric, to satisfy all tastes. The driving force is the same as the coupe LaFerrari a hybrid system with a V12 engine aspirated petrol 800cv combined with an electric drive 120 kW (163 hp), with a total power of 963 hp.
Even the torsional rigidity of the body is unchanged from the coupe version. Only on the occasion of the official presentation we will know something more about this supercar, with regard to technical characteristics, while from these first official photos branched presents an exceptional car with a unique beauty.

For the price because we do not yet know anything about it, supposedly because the units will be built less than a hundred that the Spider will be much more expensive than the LaFerrari coupe, a figure that is expected to exceed $ 3 million but this is all still to be checked.