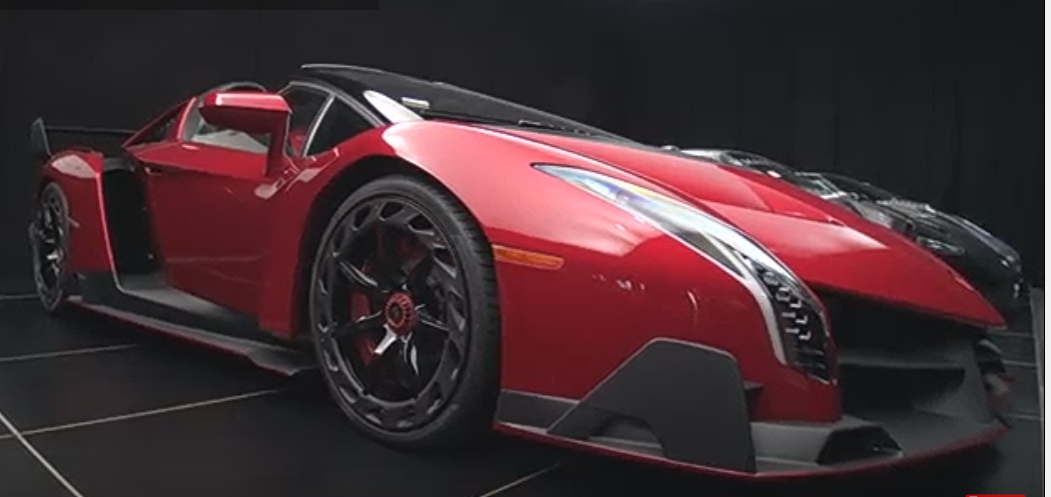 Top 5 migliori supercar e auto sportive nel 2016 sul mercato oggi con la Ferrari, Lamborghini, Bugatti Chiron, Mazzanti Evantra
Are denominated Supercars or rather hypercar super performance cars that exceed 400 km / h. They represent a true object of desire of all fans Technical development of this type of car it never stops and the various manufacturers always want to build increasingly powerful extraordinary Hypercar they replace versions precede.
Like the Bugatti Chiron for the French group Volkswagen.i that will replace the Veyron, whose construction is completed after 450 units sold between 2005 and 2015. That recall was the car of the record when he arrived on the international scene, the first to offer more than 1,000 horses and to exceed 400 km / h top speed.

The Bugatti Veyron has been a collapse in economic terms because the proceeds from the sales were lower than the costs incurred in the production of these race cars even though the cost of sales was 2.3 million euro.

To pronounce the French, "Sciron", and is a tribute to the pilot Louis Chiron, who won with the Bugatti for the decade 1920/1930 won several races.

It will be the most luxurious, the most powerful and the fastest supercar in the world.

With these words that leave no room for doubt, Bugatti has announced its new hypercar But we analyze the performance.

As for the engine, should be confirmed the powerful turbo W16 of the Veyron, that further development should be brought close to the threshold of 1,500 hp, say sources close to the house.

The maximum speed will reach up to 450 Km / h Although nothing has been said not even the price, President Bugatti has confirmed it has already received 100 orders.
Koenigsegg Regera is the new hybrid hypercar Koenigsegg 400 Km / h.


The 'technical evolution never stops at home Koenigsegg and the manufacturer wanted to surprise everyone with a hybrid hypercar extraordinary performance.

The Swedish-built cars, which will be produced in a handful of specimens (80, almost all booked, apparently) to 2.5 million euro price, triggers might by Koenigsegg Direct Drive system motor is directly (thermal) and wheels rear, which reduces by 50% and the power losses compared to a manual or automatic transmission.

Direct Drive, allows a greater efficiency and better performance: the total power amounts to 1,500 horsepower and torque reaches 2,000 Nm thanks to the use of an eight-cylinder engine supercharged by a 1.100 horsepower mated to an electric 700hp and 900 Nm.

With these performances the Koenigsegg Regera can take from 0 to 100 kilometers per hour in 2.8 seconds, but the most significant is the acceleration from 0 to 400 kilometers per hour, covered in just 20 seconds.
The Pagani Zonda Revolucion created with the aim of overcoming the limits of the already fast Zonda R, arrives exceed 350 km / h can reach 100 km / h in 2.6 seconds.
Rrappresenta revolution of the concept of art applied to the speed.

Given his business card, there is no reason to doubt.

The 6.0 V12 engine developed by Mercedes AMG, evolution of one mounted on the Zonda R, arrives to deliver 800 hp and 730 Nm of torque to a power to weight ratio of 748 hp per tonne (the scale stops at 1,070 kg also by virtue of the monocoque carbon-titanium).

The gear change takes only 20 ms due to the sequential magnesium cross while the traction control Bosch 12 adjustments and renewed ABS system allow you to "sew" to measure the behavior of the car.

And for detached scream there are Brembo carbon-ceramic discs of the latest generation.

To get your hands on the Zonda Revolucion must write a check for 2.2 million euro.

Sono denominate le Supercars o per meglio dire hypercar le auto super performanti che superano i 400 Km/h . Rappresentano un vero e proprio oggetti di desideri di tutti gli appassionati L'evoluzione tecnica su questo tipo di auto non si ferma mai e le varie case costruttrici vogliono sempre costruire hypercar dalle prestazioni sempre più straordinarie che vanno a sostituire le versioni precedi.
Come la Bugatti Chiron della casa francese del gruppo Volkswagen.i che andrà a sostituire la Veyron, la cui costruzione è terminata dopo 450 esemplari venduti fra il 2005 e il 2015. Che ricordiamo fu l'auto dei record quando arrivò sulla scena internazionale, la prima a offrire oltre 1000 cavalli e a superare i 400 km/h di velocità massima.

La Bugatti Veyron è stata anche un tracollo in termini economici perché il ricavato dalle vendite è stato inferiore alle spese sostenute per la produzione di questi bolidi seppure il costo di vendita era 2,3 milioni di euro . Si pronuncia alla francese, "sciròn", ed è un omaggio al pilota Louis Chiron che vinse con la Bugatti per nel decennio 1920/1930 vinse parecchi Gran Premi. Sarà la più lussuosa, la più potente e la più veloce delle supercar del pianeta. Con queste parole che non lasciano spazio ai dubbi, Bugatti ha annunciato la sua nuova hypercar Ma analizziamo le prestazioni. Per quanto riguarda il motore, dovrebbe essere confermato il poderoso W16 turbo della Veyron, che lo sviluppo ulteriore dovrebbe avere portato vicino alla soglia dei 1.500 cv, dicono fonti vicino alla Casa. La velocità massima arriverà fino ai 450 Km/h Nonostante nulla sia stato detto neppure del prezzo, il presidente Bugatti ha confermato di aver già ricevuto 100 ordini.
Koenigsegg Regera è la nuova hypercar ibrida della Koenigsegg da 400 Km/h.

L 'evoluzione tecnica non si ferma mai in casa Koenigsegg ed il costruttore ha voluto stupire tutti con una hypercar ibrida dalle prestazioni straordinarie. La fuoriserie svedese, che sarà prodotta in una manciata di esemplari (80, quasi tutti prenotati, pare) a 2,5 milioni di euro di prezzo, scatena la potenza per mezzo del Koenigsegg Direct Drive, sistema diretto tra motore (termico) e ruote posteriori, che riduce del 50%e le perdite di potenza rispetto a un cambio automatico o manuale. Direct Drive, permette una maggiore efficienza e migliori prestazioni: la potenza complessiva ammonta a 1.500 cavalli e la coppia raggiunge i 2.000 Nm grazie all'utilizzo di un motore otto cilindri sovralimentato da 1.100 cavalli abbinato ad un elettrico da 700 cavalli e 900 Nm.

Grazie a queste performance la Koenigsegg Regera riesce a scattare da 0 a 100 chilometri orari in 2.8 secondi ma il dato più significativo è lo scatto da 0 a 400 chilometri all'ora, coperto in soli 20 secondi.
La Pagani Zonda Revolucion creata con l'obiettivo di superare i limiti della già velocissima Zonda R , arriva superare 350 Km/h riesce arrivare a 100 km/h in 2,6 secondi.
Rrappresenta la rivoluzione del concetto di arte applicato alla velocità.

Visto il suo biglietto da visita, non c'è motivo di dubitare. Il motore 6.0 12 cilindri a V sviluppato dalla Mercedes AMG, evoluzione di quello montato sulla Zonda R, arriva ad erogare 800 CV e 730 Nm di coppia per un rapporto peso-potenza di 748 CV per tonnellata (la bilancia si ferma a 1.070 kg anche in virtù della monoscocca in carbo-titanio). Il cambio marcia avviene in soli 20 ms grazie al sequenziale trasversale in magnesio mentre il controllo di trazione Bosch a 12 regolazioni ed il rinnovato sistema ABS consentono di "cucirsi" su misura il comportamento della vettura. E per staccate da urlo ci sono i dischi Brembo carboceramici di ultima generazione. Per mettere le mani sulla Zonda Revolucion bisogna staccare un assegno di 2,2 milioni di euro.