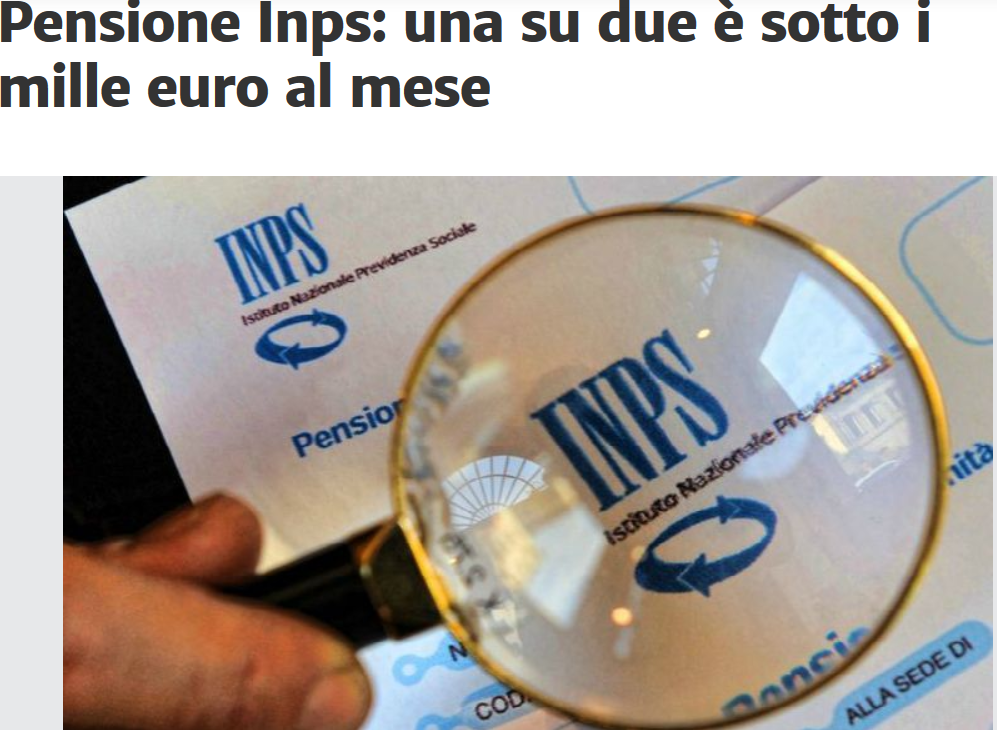 Regrettable phenomenon increasing the flight of pensioners
Translation writing photo highlights:Pensions INPS one in two is below one thousand euro per month

The drain phenomenon retired from Italy is growing rapidly.

If the monthly allowance that takes INPS in Italy you can not even satisfy those who are the primary basic needs, many are pensioners who leave the country of origin to other places, to live a more dignified existence and enjoy what I have left to live in some earthly paradise at low cost.

As the Canaries that has become a favorite destination for tens of thousands of compatriots, where life is cheaper even in the most popular tourist resorts, and where there are mostly better living conditions.

There are about 400,000 retirees in recent years, after a working life, they decided to leave Italy and move to other low-cost countries with better living conditions from climate perhaps enjoying the warm sun and clear sea.

Just as the Canaries but also Morocco and Tunisia, and for those who dare more Panama, Ecuador and Malaysia.