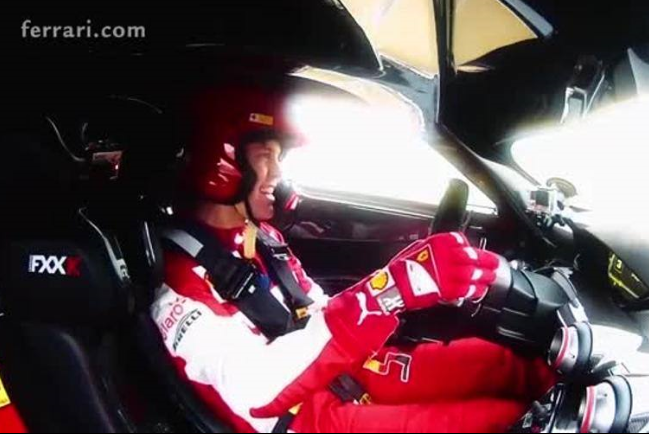 SEBASTIAN VETTEL AND FERRARI FXXK

Vettel The pilot of Formula 1 Ferrari likes to drive the Ferrari at Fiorano FXXK.

It also doubles the gear shift with his mouth, and enjoy as a child.

German baffled by supercar from Maranello.

In comparison with LaFerrari, the FXXK produces more horsepower.

Precisely the standard laferrari produces 938 horsepower, while the maximum power of Ferrari or disclose FXXK 1,050 horses.

Vettel coming out from the driver's Hypercar FERRARI FXXK smiling exclaimed my mother "goes like a rocket" Watch the video below, where the pilot of Formula 1 Sebastian Vettel likes to drive this technological jewel of the important carmaker Ferrari Maranello.